WELCOME TO J RILEY ROOFING
J. Riley Roofing - Professional Roof Replacement and Repair
J. Riley Roofing for Denton, Ft. Worth and DFW metroplex

Welcome to J. Riley Roofing, a family owned roofing company based in Justin, TX on the borders of Tarrant, Denton and Wise Counties. We are proud to provide quality roof replacement and roof repairs to the Denton, Fort Worth, Decatur, Dallas and surrounding areas. Weather you have a roof leak, some missing shingles or you had hail and wind damage to your roof, we are here to help. We would love to come out and give you a free roof estimate. We understand that replacing your roof is a rare purchase and we have the knowledge and experience to make your roof replacement an enjoyable transaction.
Residential Roofing Repair and Replacement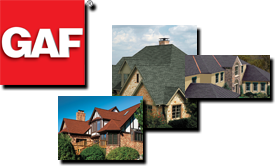 J. Riley Roofing is a GAF certified contractor. We are extensively trained on residential roofing and use only the highest quality materials on every new roof or roof repair. Your roof is made up of more than just the shingles you can see and all the components of your roof play an important part. We will explain your entire roof and the best roof system for you. We use products from the largest shingle manufacturer in the world, GAF. GAF has earned the Good Housekeeping seal of approval and offers a lifetime warranty on your new roof.
Hail and Wind Damaged Roofs Insurance

J. Riley Roofing is experienced with roof replacement insurance claims. We can help you understand your claim no matter who your insurance company happens to be. Not only do we understand insurance claims, we carry insurance to protect you while we are working on your roof. Although Texas has not required roofers to carry liability insurance, we always maintain adequate insurance to protect our customers and their property. Always ask to see your prospective roofers proof of insurance coverage!
High Quality Roof Replacement and Repair

As a family owned roofing company, J. Riley Roofing is constantly training on best practices in the roofing industry. Because of this, we are able to install or repair your roof with the expertise of a large roofing company without the inflated prices. Most of our business comes from referrals and we have a very small advertising budget, so our costs stay lower. In spite of our lower prices for our customers, the materials we use are higher quality than most roofers. We are less interested in making a few extra dollars on your roof, and much more interested in you telling your neighbors about us. What most roofing companies consider an upgrade, we include for no additional charge.
Our Roofing Promise

We would love to help you with any roofing needs you may have. If a repair or replacement is needed on your property we will show you exactly what materials we will use and why we use them. We will give you a price right up front. If you have a hail damage claim, we wont ask to see what your insurance company paid you before we give you a price. We will protect your home, landscaping and property while we work. We will always keep a safe environment for you and your family and we will keep your property clean. After the shingles are removed we will carefully check for damage to your decking and notify you immediately if damage is found. If unforeseen repairs are needed we will discuss them with you and provide pictures before proceeding. Your roof will be installed or repaired correctly the first time with care and attention to detail. We will spend extra time, after your roof is finished, carefully cleaning your property. We will warranty all our work and we will register your manufacturer warranty for you. You will receive a written warranty for both workmanship and materials. We will never use high pressure sales tactics! And lastly, we will always arrive at your door with a smile.